Jun 6, 2015
Jp Enlarged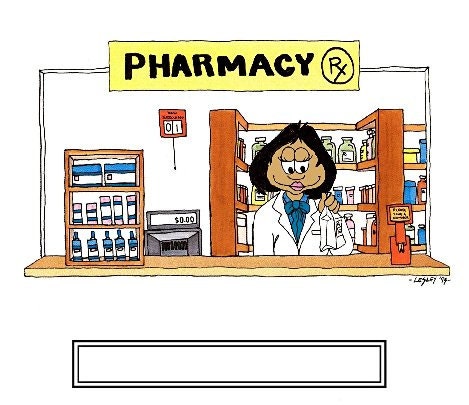 This is the message received from a Canadian pharmacist. Maria Gutschi. The package of GOODIES contained a copy of THE COMFORT TRILOGY, Editions 1, 2, 3 of THE GUERRILLA PHARMACIST and promotional materials. ie. the coming of Rex Guevara. With Snehal back in the UK, we have two international GUERRILLAS.
The picture is the first one up when you enter MARIA GUTSCG on the Search Line at Big Images. Our Maria? Probably NOT, but a compelling young woman. THis will be OUR Maria whenever I think of her.
Think about this: MARIA GUTSCHI HUNTED US DOWN. She asked me if a Canadian could jump on our speed boat. Yes, of course. Here is her Email to me.
From: Maria Gutschi (mgutschi@rogers.com)
Sent: Fri 6/05/15 4:04 PM
To: Jpgakis Plagakis (jpgakis@hotmail.com)
Hi Jim
I just received your package of goodies yesterday, and am very impressed with the content and and even better the tone.
I am sending you a money order since US citizens cashing a Canadian cheque is problematic and often not accepted. I hope that is acceptable to you.
Here in Canada the Big Chains are flexing their muscles, but pharmacists are striking back. However, I am not sure this will make a difference if the colleges (i.e. Boards) of pharmacy do not respond. Some provinces are better than others.
http://www.cbc.ca/news/health/rexall-managers-pushed-for-medication-reviews-at-drive-thrus-insiders-say-1.3095248?cmp=rss
As you can guess, the president for Rexall is from the USA.
HOWEVER, I believe the reason for pharmacy being the in condition it is in, is likely because of our personalities and work environment. Some Canadian researchers have done great work to delineate this.
http://www.ncbi.nlm.nih.gov/pmc/articles/PMC3676211/
http://www.ncbi.nlm.nih.gov/pmc/articles/PMC3806417/
Pharmacists are:
Conscientious
Avoid conflict
Defer to Authority
Want to be Nice rather then Right
A perfect population for the Masters of the Universe to exploit.
Keep up the good work
Maria Gutschi