Oct 21, 2012
Jp Enlarged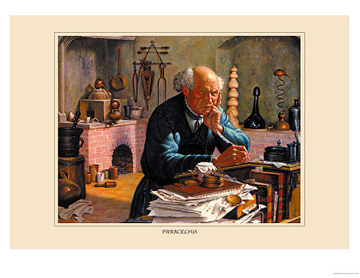 What is happening right now, as you read this, would have been unthinkable just a few years ago.  Pharmacists did not talk.  The were institutionalized "Galley Slaves" and they had no idea what they could do.
Then, came the Internet and the "Dawning of the Age of Aquarius" and the end of the 2000 years of the "Age of Pisces".
The Pisces Age was known for the cheating, lying, obfuscation and ignorance.  Someone at the Millenium said, "Give up all hope, assholes, because the party is over."   What he meant was, "You can't hide anything anymore."  That is so 20th Century.
"Big Evil" is truly committing suicide and they don't even know it.  You fuck with the Feds and the Feds will fuck with you.  Remember agreeing to the $77,000,000.00 fine for pseudoephedrine sales not properly documented?  $77 Million is chump change compared to what Medicare fraud is going to get you.  "Big Evil" is toxic.  I would not be surprised to eventually see a government administrator running the company.  Too bad, so sad, your own damn fault.
Paracelsus said, "The dosage is the poison."  Jay Pee has said to patients, "It is dosage and frequency that makes a poison" when asked if a patient's medicine is dangerous.  You take enough, often enough and you are dead.
The people who run "Big Evil" are intelligent.  They also are doing their best Elvis Presley impersonation. "
What?  Why not can I have another banana split?  That will be only six, then a few Seconal and I will sleep just fine.
 I do not get it.  When a big company mistreats intelligent, educated, professional people who are savvy, they are fucking around with the tools of their own destruction.  How can they not see this?  Management holds none of the cards that count.  The pharmacists hold all of the face cards.
The pharmacists hold the Aces of trump.  These are the poisons that depend on the dosage.  Thousands of pharmacists hold the poison in the form of documentation.  Hundreds have audio recordings of Middle management threatening veteran pharmacists that they will lose their jobs if they "Can't cut it".
This is red meat to Lazarus at the LA Times.  Other media outlets do not like being "scooped".  Once The New York Times or "20 20″ jump in, the poison will be lethal.
Why couldn't "Big Evil" see that what they have been doing is suicide?  
This is a tough time for our industry.  "Big Stupid" and "Big Evil" represent around 12,000 stores.  I say we hope for re-organization.  Regardless, the Internet is not going away.  There are no secrets anymore.
If what I think is happening, is really happening, it is Katie bar the door.
My honest viewpoint is that they are out of control in the executive suite at "Big Evil".   They are just regular people, you know, with average to above-average business talents.   There are no supermen there (Or at any other company for that matter).  They have their jobs only because of agreement.  It is agreed upon that they should be the bosses.  The Board of Directors could blow the thing up at any minute.  A corporate paradigm that makes profit by cheating and bending the law is not sustainable.   Worse, for Middle Managers to pressure the professional staff at store level to "make the numbers" no matter what is egregious behavior.  "Big Evil" could be providing 1,500,000 to 2,000,000 prescriptions every single day.  How many DUR issues get ignored when the "System is down"?   How much Medicare fraud takes place when the "System is up" and the automatic refill program is clicking away?  How much Express Scripts, United Health Care and Medco fraud takes place?  
I can't quite get my head around this yet.  I will count on you guys to do more than just "Go Off".  We need to take the thinking one layer deeper.  Are they really drinking corporate "Kool-Aid" at lunch at the executive suite?  

Is there no one there to step up and stop the corporate insanity? 
This is not a winning strategy for "Big Evil".  I do not see any way out other than people taking their golden parachutes and a drastic reorganization.