Feb 6, 2013
Jp Enlarged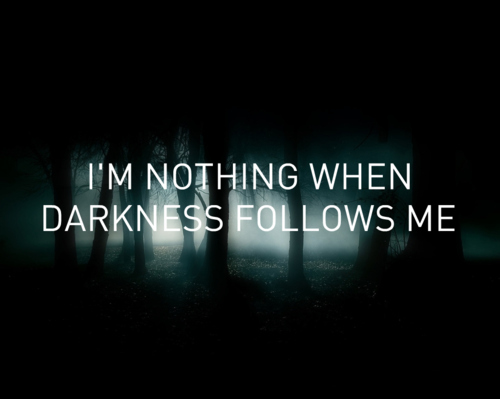 There are so many places to hide in the darkness.  Only a short while ago, the bad players in our industry could do evil things and get away with it because nobody could see what was happening.   They could break and bend pharmacy laws and regulations with no consequences.  They could mistreat pharmacists and technicians and it wasn't noticed.   Then, a young man from the UK who works for Big Stupid in Oregon joined The Pharmacy Alliance and asked PharmacistSteve and Jay Pee for advice.  His DM RPh was working him over.  He took our advice.  He followed our recommendations to the letter and now, after a Starbucks evening meeting with someone from Human Relations, it looks as if the DM RPh has her ass in a sling.   If she is lucky, she will find herself in a store behind the counter, making the metrics right beside you.  Most likely, though,  she will be out looking for a job.  The power of documentation, clear and concise communication, knowing the laws and regulations, complying with those laws and calling the DM out when she insisted that he cut corners.  The Oregon Board sent her a letter for correction and reprimand.  Our friend from the UK, I believe, is untouchable.   My advice, first Join TPA. then, as a member, take advantage of the TPA network, ask the advice of experts.  TPA has legal counsel who is a pharmacist/attorney on the faculty of Northeastern College of Pharmacy.   When  you have issues with Big Evil, follow the simple steps. You know, we have been beating our brains out about this and I don't think I feel like giving too many freebees.  Really, pharmacists have proven to be cheap and a shade of yellow that is not appealing.  Take my advice.
Last evening, Pharmacist Steve and Jay Pee spent close to a half hour on the telephone.  The question we discussed was: What is wrong with these people?  They hold all of the Aces of Trump and they rarely used them.  Our TPA colleague in Oregon  used his trump cards and he is clearly the winner.  Unless he does something really stupid, they will leave him alone.  The Federal Government will destroy Big Stupid with the first scent of retaliation.
Steve and I discussed dumfoundedness (Is that a real word?) at the thousands of colleagues who are complaining all by themselves.  You can get together here or at Steve's blog.  There are attorneys involved.  The Federal Government is involved.  The Wall Street Journal wants to be involved.  The WSJ has to have verifiable stories with names, dates and the laws that are being broken or the harm that has been done to patients due to the working conditions.  The Metrics = errors.  Death, man.  I am talking over-worked, over-tired, ill-fed, ill-hydrated, scattered, trying-to-make-metrics-and-the-patient-be-damned Killing People.
How many times do you think that the niece and nephew of Aunt Maggie go to her house when the phone is not answered.  Of course, she is dead.  Flopped into an unnatural posture on the floor.  One arm underneath her, one leg still on the sofa.  Her eyes open in a scream.  Her mouth gaping.  Her hands tightened into fists.  She had wet herself.
"I sure wasn't expecting this, Marie.  She was doing so well.  Laughing and joking at the holiday dinner table just last Sunday."
"Well, she was old, Tommy.  She was frail."
"Eighty years is not old, especially with modern medicine and drugs."
They don't even think about the prescription bottle in the medicine cabinet in the bathroom.  It had been filled at Big Evil at 8:50 PM two days ago, by a young, hypoglycemic female pharmacist.  No technician after 8:30 PM.  No cashier help.  The out-front supervisor did not care shit one that the young pharmacist was on the verge of crying.  The waiting time was 45 minutes.  The metric battle had been lost hours ago.  Still, she rushed, made an error and the patient died within 30 minutes of the first dose.
Nobody will know.  The pharmacist will not know.  Marie and Tommy won't know.  The pill bottle will be discarded with every other bottle ihn the medicine cabinet.
We  need a concerted and coordinated effort.  We are in a war.  A frontal charge would be stupid.  We need to fight as guerrilas, in the night.  The Internet is our flood light into the darkness.
Let's use thepharmacyalliance@hotmail.com as a central place to collect information.  Steve and I will monitor it regularly.  Please DOCUMENT.  Give us everything.  The details.  Time, place, names and what has happened.  Please be courageous and give us your real name and contact information.  You will remain anonymous until you choose to stand up.
There's are our girls.  Well-fed, well-rested, dignified and  focused on what is right.  You fat guys at Big Evil, watch out, "your ass is grass".