Feb 22, 2013
Jp Enlarged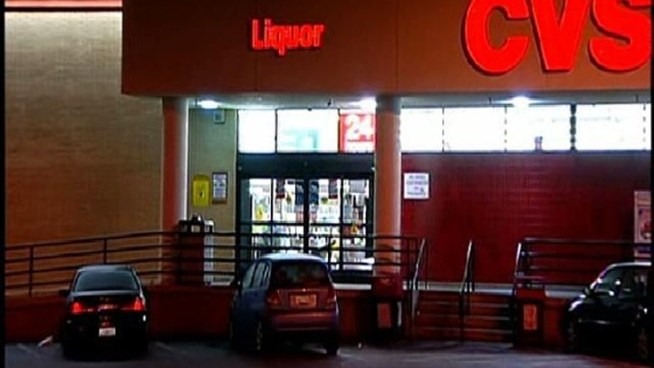 I had a long telephone talk with a pharmacist who was summarily terminated by a chain on very flimsy evidence under really difficult circumstances.  Divorcing your technician and continuing to work with her is not a good idea.  We all make mistakes.  This, however, begs the questions:  Who was she fucking?  The written story below is, indeed, an abbreviated version.  A higher management person with this chain was an ex-member (I believe he said president) of the State Board of Pharmacy.  0.029%?  How many of you have had a beer at noon with the cold pizza from the night before when you were due at work at 2:00 PM?  This is not a predominant Islamic culture.  A drink is allowed.  Many years ago, I had a 12 ounce glass of beer at a restaurant with my lunch during my one hour lunch period.  I did not go back to the pharmacy for two hours.  I knew better.  Never again.  Since we had only one pharmacist for the day, I lied.  Told the store manager to consider himself lucky.  I was sick to my stomach and was tempted to just take the rest of the day off.  
I did not even ask our colleague if he had a toddy a couple hours before his shift.  As he said, an airline pilot is not dinged until 0.04%.  He is getting a royal hosing here.  The chain probably had been planning on getting rid of him.  Apparently, the technician is the one who "turned him in".  Wife, divorce, custody battle!  Soap opera.  How did she get so close to management?  Was it a set up?  I keep circling back to a quick grope and rustling of clothing and quickened breathing in the manager's office going way back, while the pharmacist (husband) was holding down the fort in the pharmacy.  Just like many of us:  A hard working, loyal dumb rat.
This pharmacist is in West Virginia now, living there and looking for more dependable work.  Those of you in West Virginia (or who have contacts there) let's give him a hand.  You may not have a job, but you may have a lead for him.  It would be generous to share your network with him, give him an introduction into the West Virginia pharmacy culture.
I have his contact information.  Get in touch with me at jpgakis@hotmail.com and I will hook you up.
Jay Pee
This is a brief synopsis of my story.
My pharmacy license was suspended due to accusations of alcohol abuse. Alleged event occurred in 12/2011. I was told that my PBT (preliminary breath test) registered .029 %. This occurred as I was summoned to take a random drug test on my way in to work that day. At the time, my now ex-wife, with whom I was going through a divorce and child custody case worked at the same location (as a pharmacy technician). I asked for, but was not allowed to prove my innocence through a much more definitive BLOOD ALCOHOL TEST.
I was terminated and have since been referred to the state board of pharmacy which has subsequently suspended my license. I have been in pharmacy practice since 1997, and have never had a problem prior to this.
I have retained an attorney and also have a brother who has been a trooper with the state police for 20 + years. Both have acknowledged that PBT's have a margin of error, for many potential reasons, and therefore must be followed up with a more definitive test. Also, please understand, even airline pilots do not face disciplinary action with a blood alcohol content of less than .04. Higher than what I have been accused of. Furthermore, no accusation of any misuse of drugs (prescription or illicit) has ever been placed against me, as I have never had a positive drug screen at any point in my career. Has anyone ever been through a similar situation or have any advice for me?
In addition, I have complied with every stipulation that the board of pharmacy has asked me to do. I have seen many health care/mental health/substance abuse professionals and all agree that there is no problem and that I am more than fit to practice pharmacy.
Should I just say the hell with it and get out of this rat bastard profession, after all the years and sacrifice ???