Nov 12, 2013
Jp Enlarged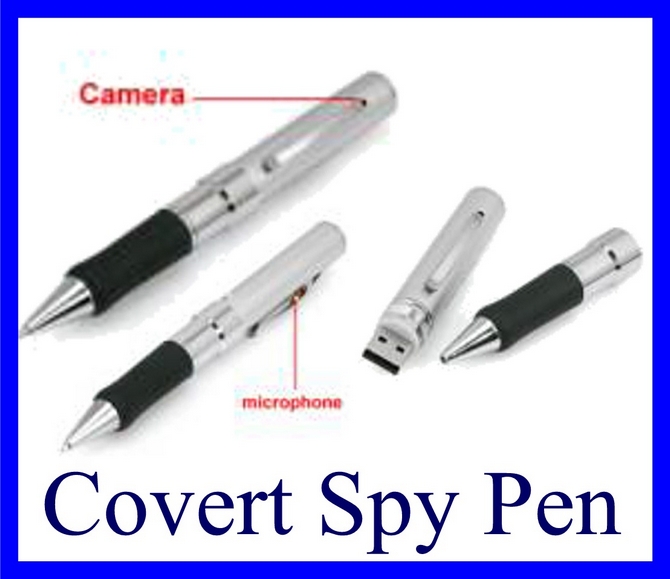 8 days later and the discussion indicates little interest.  Hmmm?  I have been interested in the concept that the Stockholm Syndrome is much wider than the basic explanation.   There are technicians and pharmacists who are mistreated badly and they still stand up for their abusers.   They still loudly sing: "Oh, how much I love me job."    They get all giggly like little girls when spout the company talking points to any colleague who dares to tell the truth about what goes on during a 14 hour shift at CVS.  I have never been able to do that.  The idea that I could lie about my situation when telling the truth can actually make a difference.  C'mon, Plagakis, everybody does it.   Not EVERYBODY, Han Solo.  I have believed for years that all it will take is a quantum force of pharmacists to stand up and it will be game over.

What is the critical mass in your company?  How many guys NOT laughing it off  will it take to get the MBA Masters of the Universe off the high horse.  They are, after all, just MBAs.  How the hell did they get to such a high spot in this country?  Geezuz, they are just MBAs, Number-Crunchers.  Their terrific ideas have just about RUINED our industry.  OUR industry, not theirs.  They have been giving away the store for decades.  
No discussion about recording devices.  Why?  This could empower you.  And.. it could be more fun than a pharmacist is ever allowed to have while working.
Every single one of  you should read this.  You are pissed off  at the shabby treatment you have received?   They will never see it coming.  Meek, mild, cream puff Janet Lynn.  The Pharmacy Manager who does anything she is told.  Then, one cold, icy morning, Janet lynn lays the wood to them.  A huge company has been cheating Medicaid for years.  Janet, where are you now, darling? Curacao?  Perhaps Rio?  Getting a massage from a masseur named Bruno at a exclusive spa in the Swiss Alps? 10 to 30% of $60,000,000.00 is enough to open up your own pharmacy next door to the offender, just to fuck with them.  You guys hold the club and you just don't frikkin' know it.  Is this a variation of the Stockholm Syndrome?
Pharmacist Whistleblowers
As front-line professionals responsible for dispensing medications to Medicaid beneficiaries, pharmacists are particularly well positioned to discover and report Medicaid fraud. As a result, pharmacists have initiated a number of highly successful qui tam actions under the False Claims Act. The Walgreens settlement marks another successful result of qui tam action by a pharmacist to protect taxpayer funds.
The pharmacist became a qui tam relator after discovering the drug switching in processing transfers of prescriptions from Walgreens pharmacies. According to his qui tam Complaint, the pharmacist discovered the Medicaid fraud after noting that a Walgreens prescription was for ranitidine capsules rather than tablets, the industry standard. The pharmacist relator stated that Walgreens pharmacists told him that the pharmacy chain had set up its system to fill all ranitidine prescriptions as capsules regardless of what a physician had specifically prescribed.
The same pharmacist relator also successfully pursued a qui tam action against CVS pharmacies for Medicaid fraud arising from drug switching, which resulted in a $37 million settlement.  Let's see.. 10 to 30% of 37,000,000.00 is not a bad reward for busting CVS for cheating.  Jay Pee
The initial qui tam case by the relator pharmacist was against his prior employer, Omnicare Inc., the nation's largest pharmacy for nursing homes. That Medicaid fraud case resulted in a $50 million settlement of False Claims Act allegations.
The Omnicare case was the first to challenge generic drug switching, and served to strengthen Medicaid's price containment programs for generic drugs. The qui tam relator discovered the conduct which led to this settlement while he was a pharmacist at Omnicare. The pharmacist relator was represented by Behn & Wyetzner, Chartered.
This same pharmacist, after being fired by Omnicare, discovered that similar switching was being done by CVS and Walgreens. Those cases also were investigated and filed on the pharmacist's behalf by Behn & Wyetzner, Chartered. The CVS case was the first generic drug switching case settlement by a retail pharmacy. CVS paid $37 million to settle claims brought by the United States, 23 states and the District of Columbia.
The partners of Ven-a-Care of the Florida Keys, a pharmacy, successfully challenged the way in which Medicaid drugs were priced. Ven-a-Care initiated a series of state and federal False Claims Act cases against drug manufacturers for falsely reporting "Average Wholesale Prices" to state Medicaid programs. These cases have recovered hundreds of millions of dollars in taxpayer funds, and ongoing cases stand to recover billions more.
Two veteran pharmacists helped the government recover $84 million through a qui tam action against Merck-Medco Managed Care, L.L.C., a Pharmacy Benefit Manager ("PBM"). This case changed the way in which state and federal governments deal with PBMs. The pharmacists alleged that the PBM had engaged in fraudulent Drug Utilization Reviews, unlawfully cancelled prescriptions, created false records of physician contacts, and used technicians to perform functions that must be done by pharmacists.
The PBMs have got to be ripe fruit.  Wouldn't you say so, AJ?  
Two pharmacists filed separate cases that resulted in a $7 million recovery from Rite Aid under state and federal False Claims Acts. The settlement resolved the pharmacists' allegations that the company had been:
failing to delete or readjudicate prescriptions that had been billed to Medicaid but were never picked up;
restocking items without "lot control;" and
billing for partially filled prescriptions as if a full prescription had been delivered.
Employees of Interstate Pharmacy Corp./Liliha of Honolulu, Hawaii successfully pursued a Medicaid fraud case that led to a $4 million recovery from the pharmaceutical company, Bergen Brunswig Corp. The employees reported that the company was recycling and reusing pills returned from nursing home facilities in violation of state and federal laws.
A pharmacist's successful pursuit of a qui tam case requires a high degree of specialized legal expertise. The pharmacist's lawyer must be familiar with federal and state False Claims Acts, federal and state Medicaid law and regulations, federal and state Food and Drug Acts, state pharmacist licensure provisions, and state pharmacy regulations. False claims in Pharmacy often involve the intricacies of state pharmacy provider applications and claims procedures, which vary from state to state.
A successful qui tam prosecution also will involve the pharmacist and his lawyer working closely with various state and federal agencies, including the U.S. Department of Justice, U.S. Attorney's Offices, the Federal Bureau of Investigation, the U.S. Department of Health and Human Services, the U.S. Food and Drug Administration, state Attorneys General offices, state Medicaid Fraud Control Units, state Medicaid agencies, state Boards of Pharmacy, and the National Association of Medicaid Fraud Control Units.
The lawyers at Behn & Wyetzner, Chartered have years of expertise pursuing and settling qui tam cases by pharmacists against pharmacies. They have worked closely with pharmacists, federal and state prosecutors and investigators, and experts, to pursue successful False Claims Act prosecutions.
All of these fuckers have been cheating for decades. King PROFIT rules every single aspect of the pharmacy industry.  Notice that I did not signify "Profession".  They are distinct and separate.  You guys, every single one of you, are deep cover operatives.  You see illegal activities and cheating every single day you work.  Can you see just how easy it will be to bust these supercilious assholes who believe that they are bullet-proof?  Get going.  Buy something like this.. and use it.  Your voice recorder on your phone will work, but people are smart.  They will not catch on to something like this.  More than 100 hours of voice recording.  Transfer by USB directly to a file on your PC.  This pen costs $139.00 on-line.  Go and look.  The choices are amazing.  You could probably bug the store manager's office.